This is a special edition of the amazing around-the-world burger project. Gathering experiences from all over the world, I yesterday cooked my very own, very special BJJ globetrotter burger for the guys in the house. Of course, it would not be fair for me to rate my own burgers, so today I have a guest editor on the show, none other than Jamal from Rio de Jamalgo. He just arrived in Rio, fresh off the boat, and is writing a blog about his stay here.
Here we go:
"As a Washington, DC native, I've had my fair share of good burgers.  Local favorites such as the amazing chain Five Guys and the new local hotspot Good Stuff have some delicious things on their menu.  Add in Shake Shack from NYC and you've got some stiff burger competition on the East Coast of the states.
Now Christian has been travelling the world, sampling burgers as he goes.  It sucks that the one he had in my neck of the woods didn't compare to some of the favorites I've come to love.  The challenge, then, was to see if his skills in eating burgers would transfer to making them.
We fired up the charcoal from the previous nights BBQ and got to work.  The result was pretty damned good as I think some of the sausage and rib flavors from the previous night soaked up into the meat.  Throw in some fresh vegetables, some blue cheese (on mine anyways), some amazing avocado and a bit of bacon and you've got yourself some tasty stuff.  I think we said it was a solid purple.  The perfect lunch for my second day in Rio."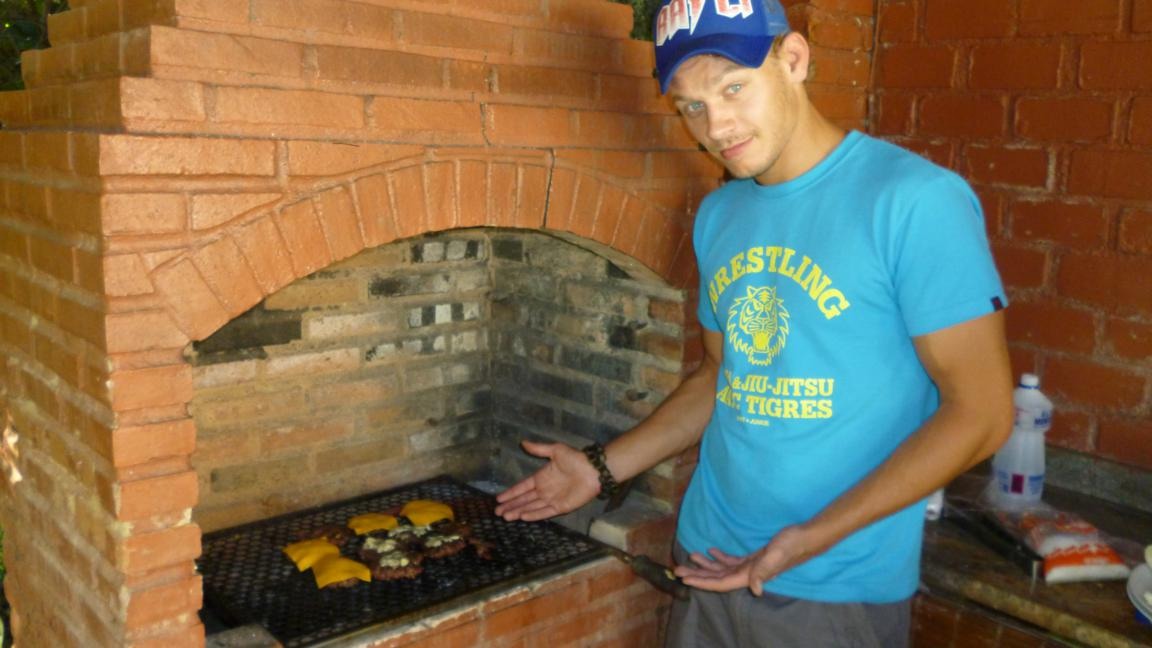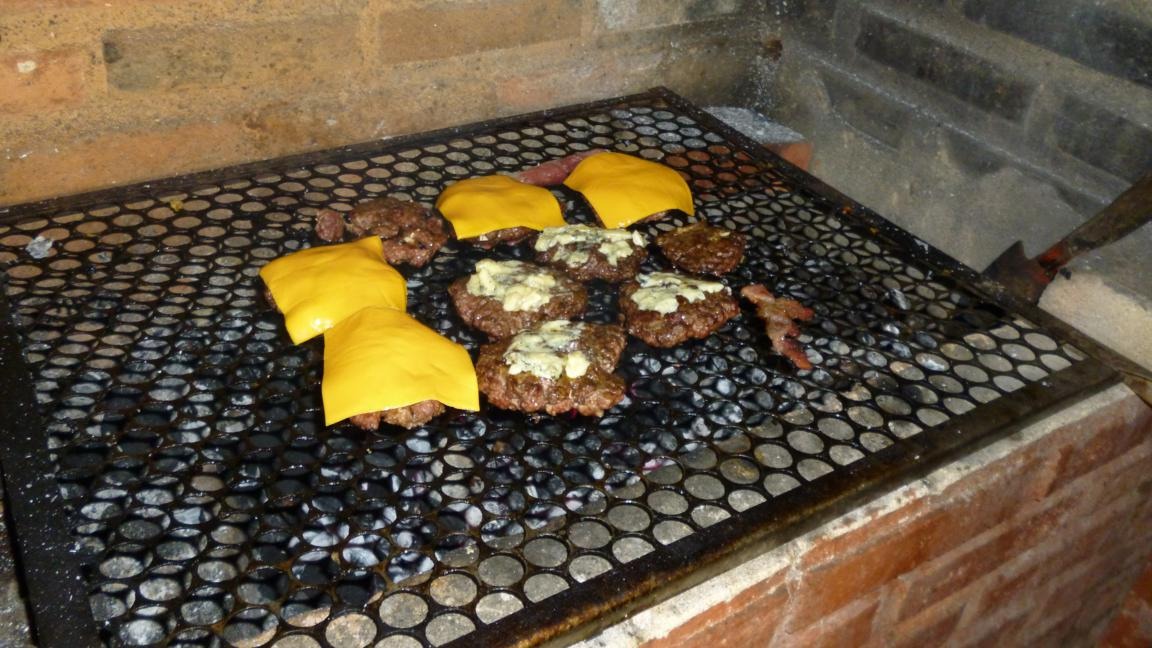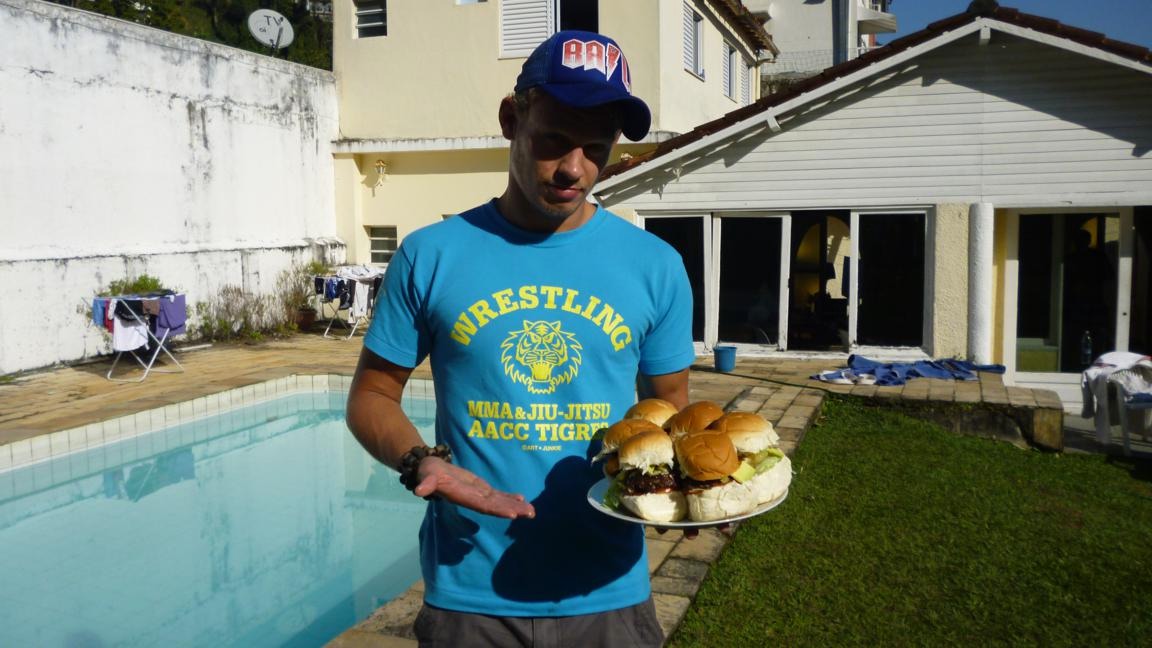 ---
---
---
---
---
---
---
---
---
---
---
---
---
---
---
---
---
---
---
---
---
---
---