As I woke up this morning, Erik and Liam were still sleeping. I was the only one who could fall asleep in the warm room we had rented, so the had been awake most of the night. I got up early and went to the local internet cafe. A guy called Hoky had emailed me and asked if I wanted to train a bit. He was on vacation in Bali for a few days, leaving this afternoon and wondered if we had time to roll before he was going to the airport. We had four hours to get back to the gym, so I woke up the guys, we jumped on the bikes and drove the last stretch back to the city. When we got to our hotel, we had driven a total of 380 kilometers in two days. What an awesome trip!
Hoky had invited a few other guys, so we ended up being quite a big group for a free sparring session. We were all really tired and I had a bad headache from driving behind big trucks and breathing in the black smoke from the exhaustions. We managed to train for a few hours despite that. A few really good guys there, I had my hands full and it was great. Hopefully we can find time to meet them tomorrow or another day and do some more training.
I could really feel how a few days of not working out, drinking a few beers and breathing polluted air had taken it's toll on my cardio. Hopefully it will be better when I get back in the rhythm of training.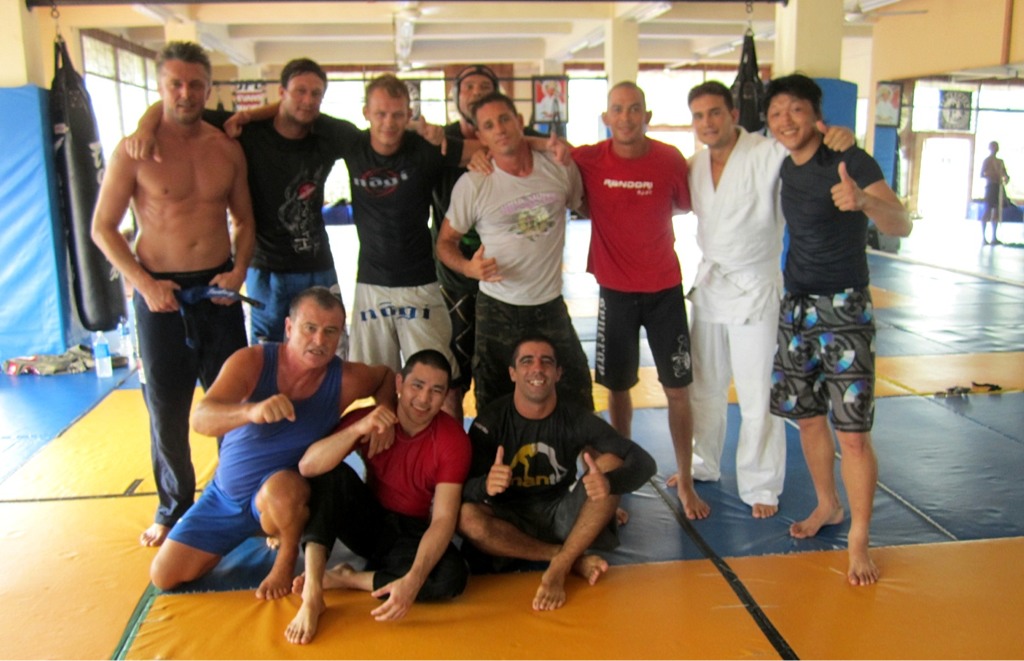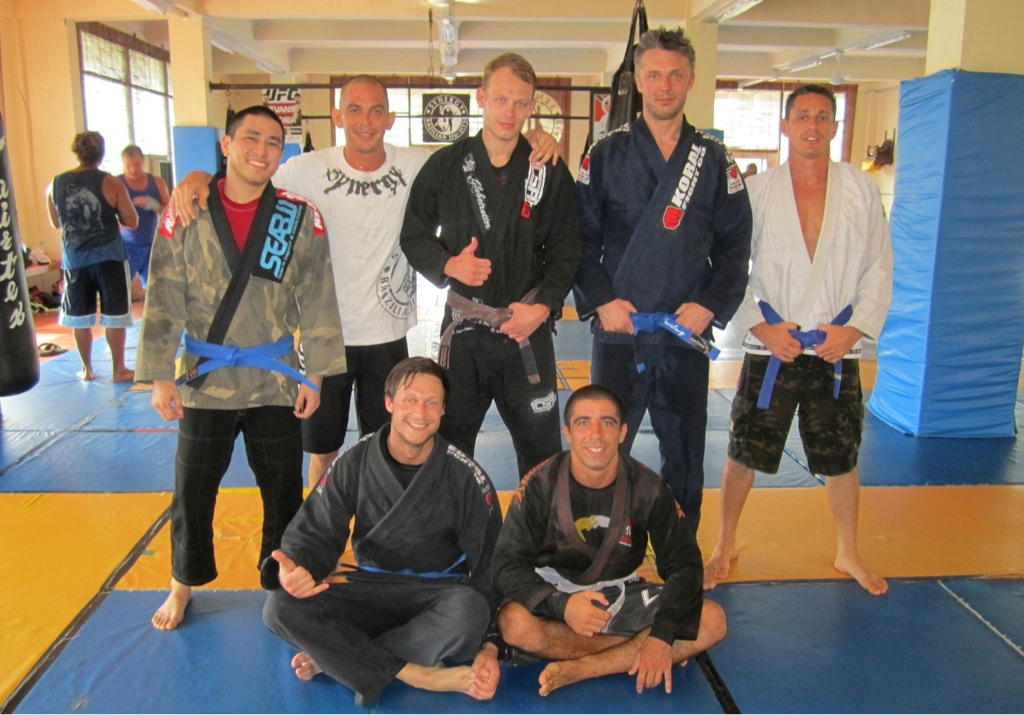 Location:Jalan Drupadi 1,Kuta,Indonesia
---
---
---
---
---
---
---
---
---
---
---
---
---
---
---
---
---
---
---
---
---
---
---
---