Favela Fever
Last week, I was supposed to have gone to the little favela gym, but training was cancelled due to the holidays. I went today instead and brought a few guys from the house.
The gym is probably one of the smallest and simplest that I have come across (not counting BJJ Boracay). It is run by a very small black belt named Rioto, who welcomed us with open arms.
The gym was in a favela really near by. It was a very simple, concrete building with some old puzzle mats in a small room. Lots of noise from the little street outside, people shouting and motorcycles racing by on the sidewalks. Everyone in the gym was really, really nice and despite the language barrier, we managed to communicate well through simple english, portuguese and straight up Jiu Jitsu.
There were about 15-20 people on the small mat, and the training was really intense. For most of the guys there was no holding back on intensity, which I like sometimes, but the last two days, I have had a slight constant fever and headache, so it was really difficult for me to enjoy the rolls. I rolled a very good round with Rioto. It was really interesting to roll with such a small guy. We went nice and technical and despite the fever, aching muscles and headaches, I enjoyed that round. After training, when he stood up next to me taking our photo, I realized, just how much bigger I was than him, and I even feel small after having gone down to lightweight over the last year or so. His game was very impressive and I learned a lot from rolling with him. Once again, I would never have going to this place or met these great people without Jiu Jitsu. Another valuable experience and story in the backpack!
Please note that I am also running out of socks to wear. Sock sponsors wanted! LOL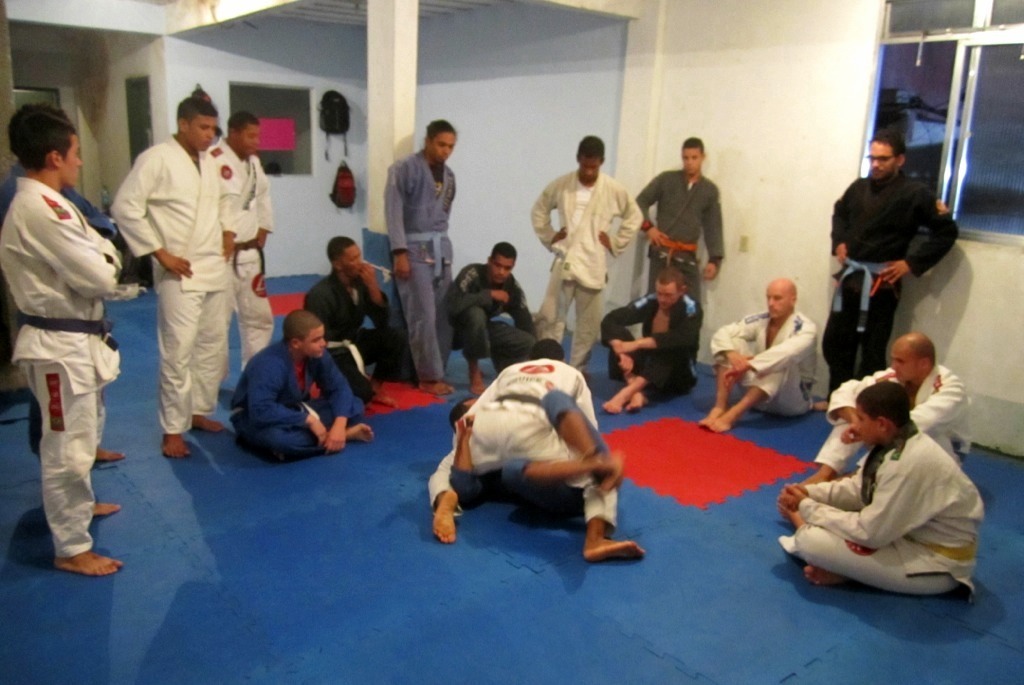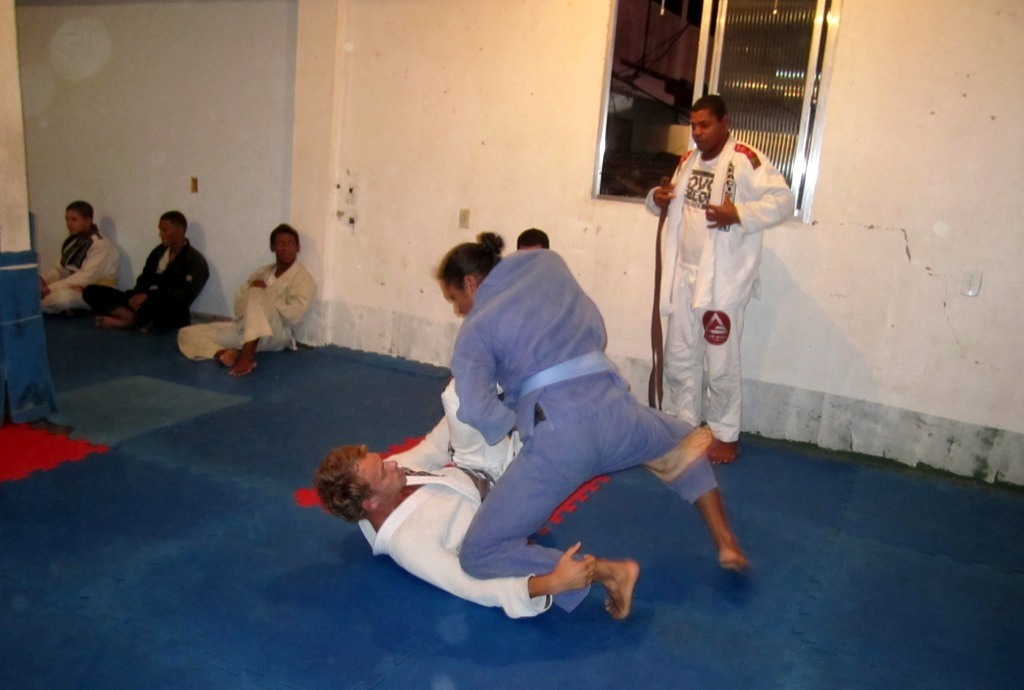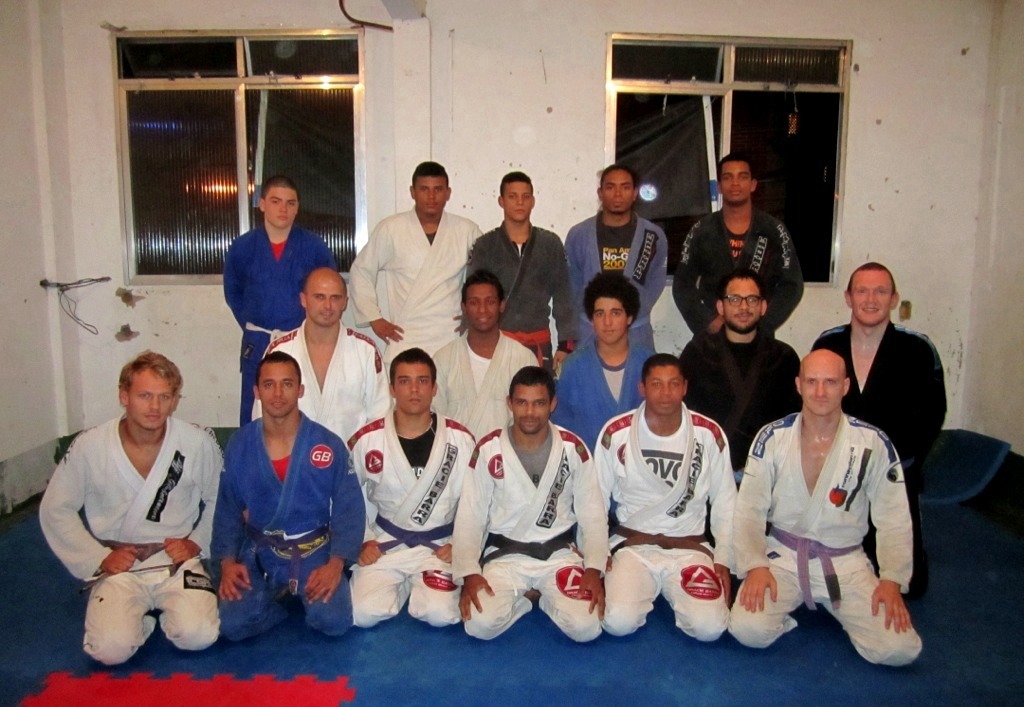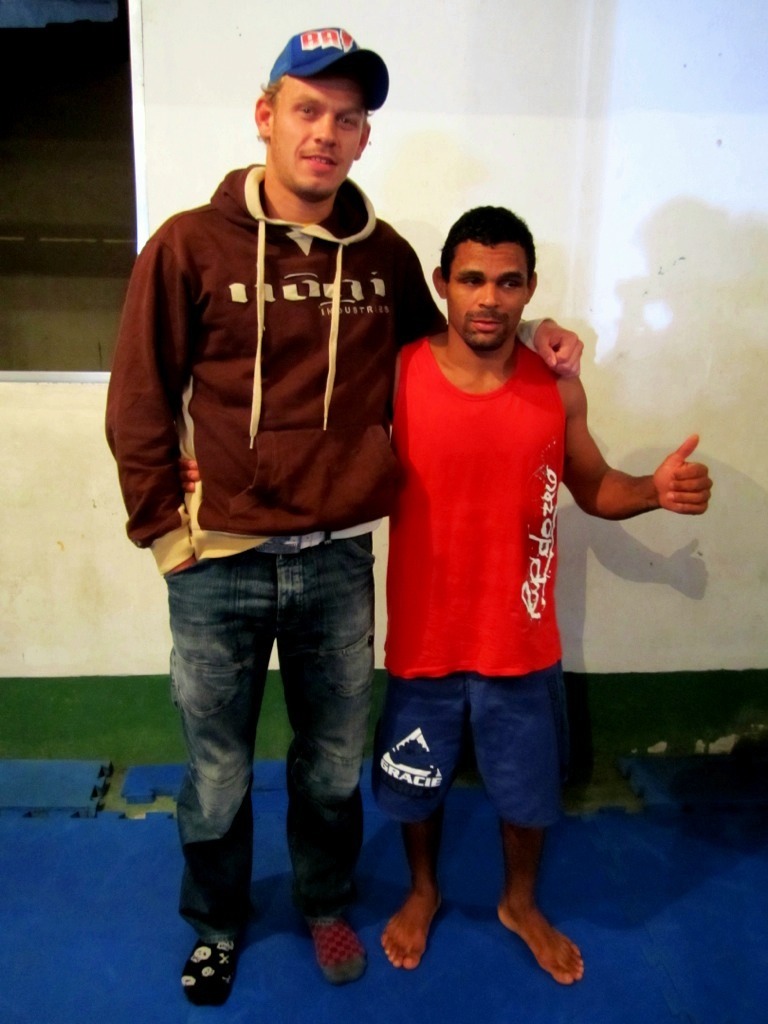 Location:Estr. Sorimã,Rio de Janeiro,Brazil