Book writing status and lots of visits from abroad
I have been home for about a month now, and starting to accept in my head, that I will stay here for a while. I can feel, that I have been very restless since I got home, really wanting things to happen and seeking out experiences all the time. One thing I really miss is surfing, so I have gone a little board crazy. First, I got myself a cool skimboard, that I have been playing with on the beach a lot. Then I started seeking out people who are surfing in the area, and actually found quite a few. I am going to look at a used surfboard today and will hopefully get in the water soon, reliving the good surfing experiences I have had on my trip.
Training is going really well. Martin Aedma is teaching in my gym for two weeks at the moment, and even though he is injured and can't roll, I am still getting as much information out of him as possible. I consider him one of the best instructors I have ever trained with and always learn a lot from him.
My give a gi project is going pretty well, albeit a little slow. I guess it is always like that, when you need to have many people do some practical work. It involves some waiting time, but I have had some gis shipped already, and lots more are on their way. Eagerly waiting for photos from the ones who have received them at the moment :)
Writing the book about the trip is one of the biggest tasks I have ever taken upon me. At this moment, I have about half a million characters of notes, which is equivalent to about 224 pages in a paperback book. I try to write a little every night, but have no idea when this is finished, especially given my perfectionism about the project.
Also, I have had lots of visits in my gym already from people who had read the blog. An american guy came by for three weeks to train, a finish guy dropped in for a day, and currently I have a visit from a guy who helped me out in France, the first destination on my trip. Apart from Martin, some guys from Scotland and several other estonian friends are coming in this week too, to attend a training camp in town and I hope to meet and train with them as well. It is really cool to have visits like that, and I do my best to give back some of all the hospitality I experienced on my trip. Remember, the door to my home and gym is always open, YOU are invited too :)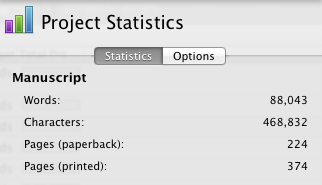 Skimboard practice #2 @ Amager Strandpark from Christian Graugart on Vimeo.