Biography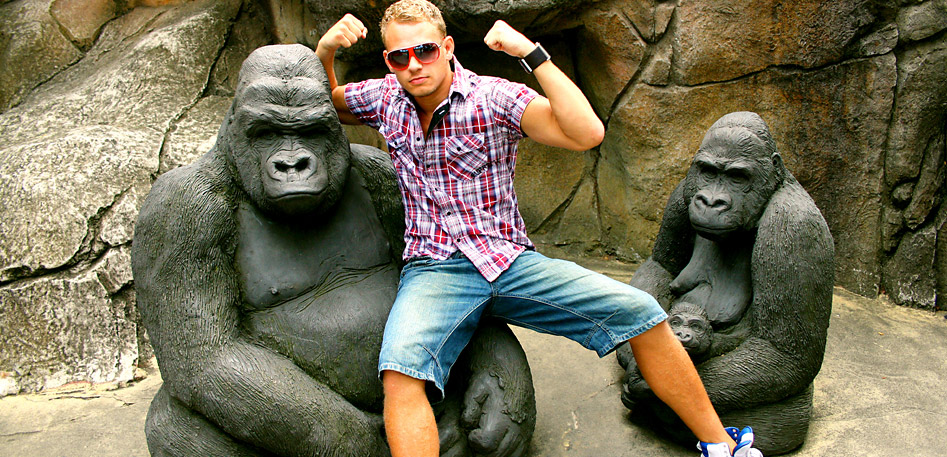 (This list is no longer being updated. For updated biography, please visit my other blog on www.ShogunHQ.com)
My name is Christian Graugart. I'm a 29 year old Brazilian Jiu Jitsu brown black belt from Copenhagen, Denmark, where I train and teach in my own gym, CSA.dk.
For a long time, I have been writing a BJJ blog called Zhoozhitzu do Graugardo, which won Fightworks Podcast's best blog of the year award in 2008.
I have been promoting many events such as seminars, and tournaments, both grappling, striking and MMA.
I started training Taekwondo at the age of seven and went on with that for about ten years. Then I had a short break before I wanted to do something again, and found Jeet Kune Do in 1999. At the gym we started to watch some UFC videos and got interested in MMA and grappling. We got our hands on some instructionals, and started rolling and experimenting. In 2001, Matt Thornton from the Straight Blast Gym came to Denmark to do a seminar, and I got hooked on grappling right away. In 2003, I traveled to train to Portland, Oregon, to train with the SBG for a few weeks. That was the beginning of many good years of training, friends and experiences with the organisation I split up with the SBG in summer 2007, due to some financial issues.
In 2003, I opened my own gym together with a friend of mine. It has been running ever since and it is growing year by year. The gym is my life project and (hopefully) the financial foundation of the rest of my life. We have classes in Brazilian Jiu Jitsu (gi and no-gi), Muay Thai, MMA and CrossFit.
I have travelled and trained many places around the world, mostly in the US, but also Iceland, Estonia, England, Canada and Thailand. I have never really competed much myself, mostly due to injuries and lack of interest. I have mostly focused on preparing others for competitions and have coached hundreds and hundreds of grappling and MMA matches in my career. I have started to compete a little again lately (2010), mainly for the experience and to set a good example for my students.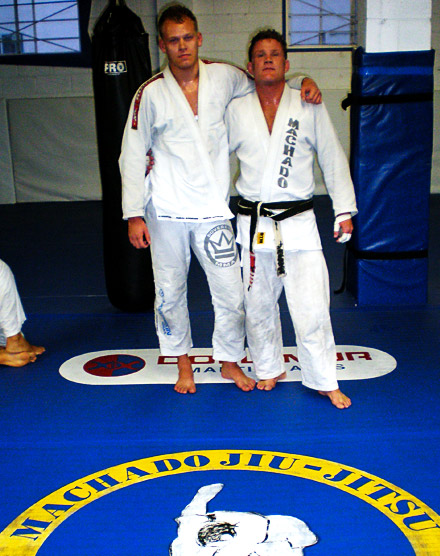 1982: Born in Copenhagen, Denmark
1989: Started Taekwondo
1999: Started training Jeet Kune Do
2001: Attended first BJJ seminar
2003: Training trip to Portland (Oregon)
2003: Awarded BJJ blue belt from Matt Thornton
2003: Training trip to Manchester, England
2003: Second place Danish BJJ Championships
2003: Second place Openmat 5
2003: Professional MMA fight (won by armbar R1)
2003: Opened own gym, CSA.dk
2004: Training trip to New York and Portland (Oregon)
2005: Winner BJJ superfight at Battle of Copenhagen 3
2005: Third place blue belt absolute class at Danish Open BJJ
2005: Training trip to Niagara Falls, Kingston (CA), New York and Pembroke Pines
2005: Awarded BJJ purple belt from Matt Thornton
2006: Training trip to Niagara Falls and New York
2006: Training trip to Iceland
2007: Training trip to New York, Los Angeles and Las Vegas
2007: Promoted first professional MMA show, Adrenaline 1
2008: Promoted Adrenaline 2
2008: Promoted Adrenaline 3
2008: Third place Grappling League 2
2008: Training trip to New York
2009: Training trip to Thailand
2009: Expanding CSA.dk gym to double size
2009: Training trip to London, England
2009: Training trip to Estonia
2009: Training trip to Thailand (yes, again)
2009: Awarded BJJ brown belt from Robson Barbosa
2010: Promoted Adrenaline 4
2010: Winner German Open Hayastan Challenge in Hamburg, Germany
2010: Competed at Gracie Invitational in London, England
2010: Training trip to Estonia
2010: Opening CSA CrossFit gym
2010: Gold at Swedish Open BJJ
2011: Competed at the European Open in Portugal
(This list is no longer being updated. For updated biography, please visit my other blog on www.ShogunHQ.com)