---
What a good time I had in the Galapagos. This was a specially interesting visit, because it was the first time, I went somewhere without using the internet to arrange things first. Mario, who I stayed with, doesn't have internet in his house and didn't know about my blog. I don't think he has even seen it yet to this day. The connection to him was through people I met here in Ecuador, who recommended me to go visit him. I called him on the phone and asked if I could come two days later, and now I just returned to the mainland with so many experiences and new friendships in my backpack. All from a remote place somewhere far, far away, that I had never before thought I would go.
I realized something in Galapagos. I actually knew it already, but it was one of these things, you have to say out loud to really understand it. Yesterday, we met one of Mario's friend on the street. We talked a little bit about my trip and I told him I was only on the island for three days. Most places I have travelled on this trip, I have visited 2-4 days, and each and every place, people always tell me I should have stayed longer, this guy included. He seemed so sad, that I didn't stay long enough to see all the things there. I wish I could, but then I would have to skip other destinations with other adventure and people to meet. Galapagos is a very unique and historical place, far, far away from my home, with a lot of wildlife and nature to see. A place, you could easily spend weeks traveling around to explore. However, that didn't really appeal to me. I was in one of the most amazing and beautiful places on the earth, and I didn't care about seeing it, but only wanted to train and hang out with people there?
In Galapagos, I did not go on any boat trips around the islands, looking at birds and iguanas with hundreds of tourists, wearing hats, practical backpacks, binoculars and "save the turtles" t-shirts. I am sure they saw some beautiful things, but what I saw, was – in my opinion – much more interesting and valuable. I stayed in a small apartment with three other people, many blocks away from the main road with all the souvenir shops and daytour organizers. An area, where the people of the island live and the average tourists never get to see or experience. I got to know the real locals, experienced a little bit of their every day lives and met many people, who inspired me, changed me a little bit and who I now call my friends.
This is what happens to me everywhere I go. It was just so obvious in the Galapagos, since I had all this highly sought after tourist stuff right around the corner, and I didn't bother go see it. I'll check out the BBC documentary in full HD when I get home instead. Having to leaving beautiful places or giant turtles doesn't bother me a bit. However, having to leave new friends, I don't know if or when I will see again, is really difficult and it makes me very sad. And thinking about that yesterday, made me realize very clearly, why I travel: To experience people, not places.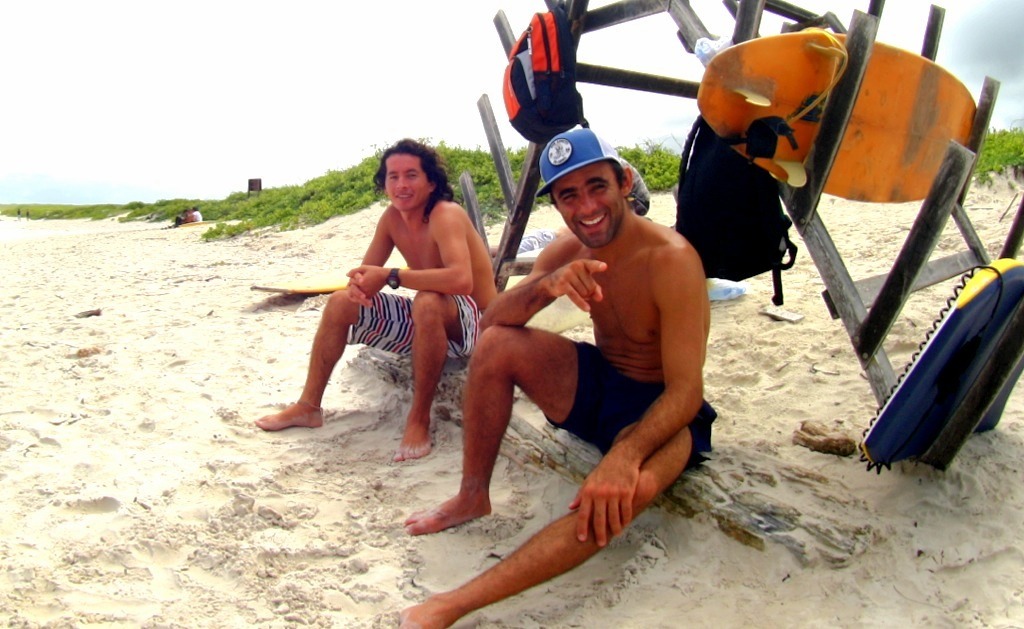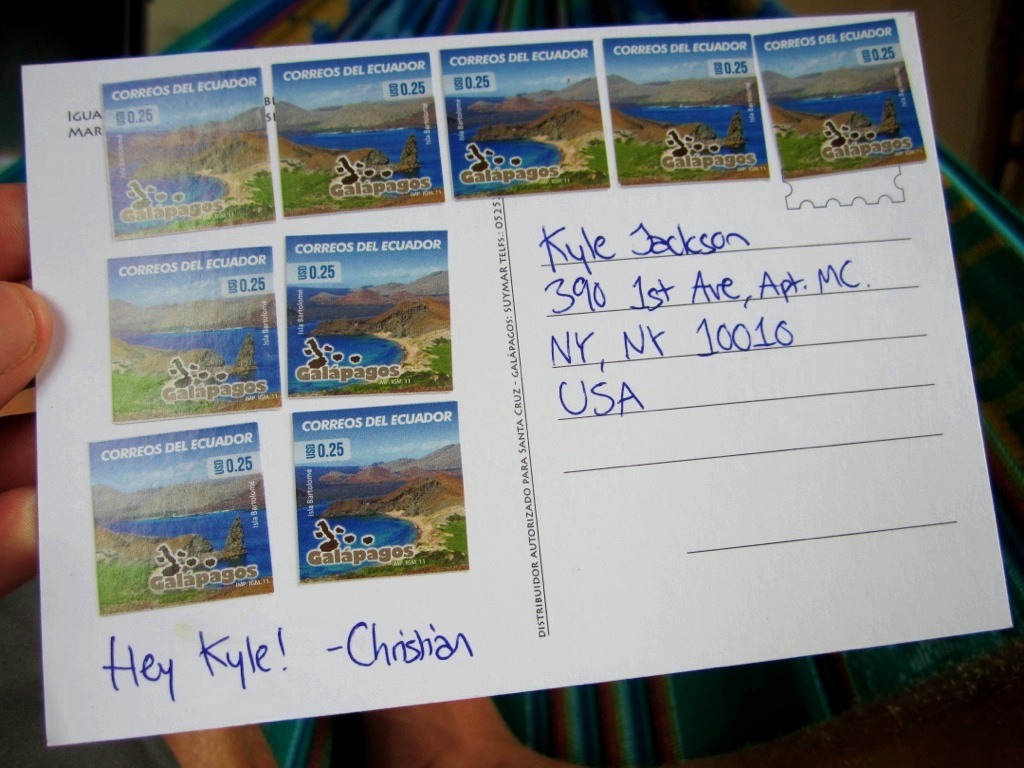 ---
---
---
---
---
---
---
---